The willingness to listen … the experience to lead.
I'm hearing lots of great questions from folks and I want to share my answers in this series of short videos.
Where Your Money Goes – Municipal Taxation
The Role of Assessment – Municipal Taxation
Impacts to Our Taxes – Municipal Taxation
Who Pays for the Wastewater Treatment Plant?
Why Isn't MM Using Culverts instead of Bridges?
YOUR NEIGHBOURS ENDORSE CHRISTA
HESCH HANLEY
Chair, Mississippi Valley Textile Museum Board of Directors
Leadership through consensus-building is Christa's style of leadership.  Her innate ability to listen to and respect other points of views, and the fortitude to forge working relationships are her assets as a leader.
RON MACMEEKIN
Community volunteer
Someone vying for the position of mayor needs to have a strong desire to make Mississippi Mills a place where people want to live; to visit and to establish business roots. However, it takes more than wanting to be a positive influence. It takes a person with intellect, common sense, a strong work ethic and experience. Just as important, it requires someone who respects other people's point of view and in turn is respected. Christa Lowry ranks high on all requirements and will make an excellent mayor.
LORNE HESLOP
Past-Chair, Mills Community Support; Director, Lanark Federation of Agriculture; Secretary, Almonte in Concert
Christa has developed a terrific knowledge and capability in her time on council. She has captured the confidence of the people around her and clearly has the capability to lead.
SANJEEV SIVARULRASA 
Director, Sivarulrasa Gallery
I support Christa Lowry's brand of leadership - it's honest, creative, and civil. I think she would be a great Mayor for our Town.

STEPHEN BRATHWAITE
Developer
Christa is a bridge builder. We have seen a lot of divisive issues in the last several years and people from all sides need to be heard and respected. We need a mayor that can be strong but also compassionate. Christa is a thoughtful and measured individual who considers issues from as many sides as she can before arriving at a decision. Christa is an experienced councillor through difficult times and has my support in her bid for the mayor's seat.
HAROLD MCKAY
Broker at RE/MAX Hallmark Realty Group
I have known Christa Lowry for many years and have found that she has always been unbiased and professional. Christa is a leader and a team player who understands the varied populace of our community. Raised on a farm in Ramsay Township, Christa is used to hard work, and getting the job done.
MARILYN SNEDDEN
Lifelong community volunteer
So glad to hear that a quality person such as Christa Lowry, someone with personal knowledge of agriculture and rural affairs, is running for Mayor of Mississippi Mills.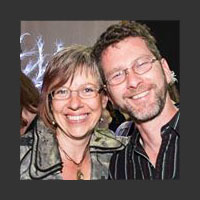 KRIS & ROB RIENDEAU
Owners and Publishers of theHumm newspaper
We have watched Christa in action fielding very diverse questions and comments.  We find her responses to be thoughtful, intelligent, and backed up by facts and experience. Her manner is respectful, diplomatic, confident and poised. We are always impressed and appreciative when good people like Christa put themselves forward to run for public office.
BARBARA CARROLL
Grief and Bereavement Specialist
Christa has a deep commitment to the community, its well-being, and its development. She has solid roots in the community, understands it from both rural and urban perspectives, and is skilled at finding middle ground when these perspectives diverge.
WARREN THORNGATE
Retired Professor
Coordinator, Almonte Lectures

Recent years have taught me to be skeptical of people who run for public office. Too many run for the wrong reasons ... Christa Lowry is a refreshing exception. Maybe it's her farm roots or her musical training. She can handle bull, seeks harmony, and listens well. Christa is genuinely interested in us all, in our community and its future. She faces the truth and keeps her promises. In the old days, some of us called it character; others called it guts. I'll vote for that."
NOREEN YOUNG
Member of the Order of Canada
Christa's calm and positive demeanor and her readiness to listen and weigh the pros and cons before making a decision, make her an excellent candidate for Mayor. Her farming family's connection to the land, and her ability to communicate with all ages in our municipality can only be strengths as she is challenged to accommodate change or hold onto existing traditions.
ALICE PUDDINGTON
Retired teacher, small business owner, community volunteer
A very wise, fair and open-minded woman, Christa Lowry knows how to make things happen. We are most fortunate to have her commitment and dedication to our community. As a proponent of sensible, responsive and responsible government, Christa's the person we need as our mayor.