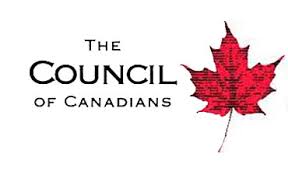 The Mississippi Mills Chapter of the Council of Canadians provided the following questions to all candidates running in our local election as an alternative to Candidates' Meetings.   I am the only mayoral candidate who submitted responses.   It took some time and reflection to respond to these well thought-out questions.   Please see my responses below and let me know your thoughts on these topics as well.   To read the responses of all candidates who participated, please follow this link.
Question 1
Special interest groups can dominate citizen participation, use misleading information and false context to frame an issue or an individual, and influence public opinion.  What, in your opinion, should be done to reduce conflict that could arise in the municipality?
The spread of false statements (accidental or otherwise) is not new.  One could argue that misleading information spreads even faster at the coffee shop than it does on social media whether the subject be fake news, pseudo-science or local politics.  Special interest groups share shocking statements at the expense of accuracy to persuade others to their cause.  The best anecdote to sensationalism is facts.  During conversations I've had in person and online, once accurate information is shared on a subject, conflict usually dissolves.    To reduce the spread of misleading information we need citizens to ask questions, get the facts and become informed.   The Municipality's role is to provide accurate, easily accessible information to citizens to enable these discussions based on fact, not fiction.  
Question 2
In order that citizens may have a say in local government policy, there must be involvement beyond simply casting a vote.  How would you propose to increase citizen input to the business of the municipality during your term as a member of Council?
All municipal policies are stronger with the benefit of ideas, criticisms and suggestions from our citizens.  I would encourage citizen participation by making it clear how one decision fits into a bigger picture or process, by making plans easier to access and by providing more opportunities for civil public discussion.  If I am elected as Mayor of Mississippi Mills, I will do two things to provide better access to the public – I will  have regular "open office" days at the Municipal Office and "Coffee with the Mayor" times at various locations where people are free to come in and discuss any plan or issue in a comfortable, casual setting. 
Question 3
Our elected Council manages over 20 million dollars of public money in the municipal treasury each year. Many citizens wish to reduce their municipal taxes, but few want their public services cut back.  Which services would you reduce or eliminate if taxes were to be  lowered: fire, police, garbage, library, roads, snow removal, recreation, drainage, or other?  Why would you cut these?
I would not choose any category of service to be cut.   Any significant reduction or elimination in service should be the result of considerable study, consideration and public input.  In 2013, Mississippi Mills implemented a Long-Term Financial Plan.  The first six years of the plan have been the most demanding on taxpayers while we make crucial improvements to aging infrastructure.  If the Long-Term Financial Plan is followed, the result will be a stable financial environment where taxes are maintained at a reasonable level without need for reduction in services. 
Question 4
The Ontario Ministry of Agriculture, Food and Rural Affairs' statistics regarding Mississippi Mills' industrial base, state that the largest growth in jobs since 2011 has been in the arts, entertainment and recreation industry, an increase of 81%. How would you sustain this prosperous community business sector?
As part of its Economic Development Strategic Plan, Lanark County is embarking on a Business Expansion & Retention Program that will provide accurate data on various sectors including the arts, entertainment and the recreation industry in Mississippi Mills.   This feedback will show what form of support is most appropriate to continue growth in this quality-0f-life providing sector.  Additionally, I would continue to support museum funding as per the 2014 Museum Study as well as municipal grants to community events and festivals. 
Question 5
Some Ramsay and Pakenham rural residents of Mississippi Mills, residents in the village of Pakenham and hamlets of Appleton, Blakeney and Clayton, feel they are being under-served relative to Almonte town.  Describe how you would deal with this issue.
There is a perception that some areas in Mississippi Mills are under-invested relative to Almonte.  As the urban centre, Almonte does have more facilities and recreational spaces which require additional operational and maintenance dollars compared to the rural areas and hamlets.  The library, arena, parks and programming offered in Almonte serves all residents of Mississippi Mills.   Likewise, significant investments have been made to both the Pakenham arena and the Pakenham library which serve all residents of Mississippi Mills. The largest investment of tax dollars goes to public works for infrastracture maintenance, capital renewal and services.    One of the most expensive infrastructure costs is the rebuilding of bridges.  Missisisippi Mills is blessed to have 15 bridges: 2 in Almonte, 5 in Ramsay and 8 in Pakenham.   To deal with this issue, as mayor I would ensure citizens understood how much money is invested in roads, bridges and maintenance of these essential infrastructure components.   
Question 6 
The Ontario government, Ministry of Municipal Affairs and Housing follows provincial policy as stated in the Planning Act requiring each incorporated Ontario municipality to create and maintain an Official Plan. The primary purpose of the Official Plan is to provide the basis for managing growth that will support and emphasise the municipality's unique character, diversity, civic identity, rural lifestyle and heritage features.  An Official Plan is a guide which sets out a vision of the community into the future.  The way the Official Plan guidelines are implemented is through zoning bylaws.  Is our Community Official Plan a good thing for the municipality, or a bad thing?  Please explain your choice.
I believe the Official Plan is a good thing for the Municipality.  While many of the policies are prescribed by the province, we do have autonomy in defining where and how we choose to grow, where new housing, new business and new industry should be located; how to plan for servicing and new roads as well as including concepts like community improvement initiatives that are appropriate for Mississippi Mills.  
Question 7
The building of new homes and commercial spaces in small towns is often accomplished using existing buildings and storefronts, rather than suburban expansion.  Describe your vision for the management of future business and industrial development in our municipality.
Mississippi Mills is in a good position at the moment in terms of business development; both Almonte and Pakenham's main streets are full and the current Council has sold 12 lots in the business park over the past 2 years – more than all previous Councils combined!    Opening Phase 3 of the business park is the next step in terms of creating new development areas.    We do have vacant storefronts, particularly along Ottawa Street, which would be an ideal area to encourage commercial growth in existing spaces. 
Request 8:
"As a potential member of municipal Council, please form a QUESTION, not a campaign statement, that you would want to ask the citizens of Mississippi Mills.          
Are you basing your decisions this election from accurate, factual information and how do you know?