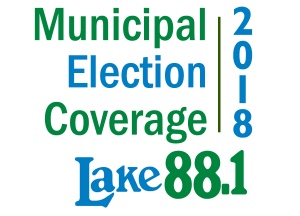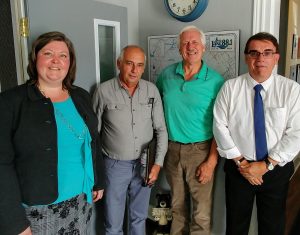 Thanks to News Director, Bob Perreault, and the Lake 88 team in Perth, I had the pleasure of participating in a mayoral debate on live radio last week.    Below is a transcript of one of my statements from the broadcast as well as a clip of the live recording, answering the following question:
There will be a new Mayor in Mississippi Mills for the next term of council.  What is the biggest change you think is needed in your municipality, why do you feel this change needs to be made, and how will you get council to support you as you work to make this change a reality?
One of the most positive things I have witnessed this term is the increasing interest residents of Mississippi Mills have in what goes on in our community.   Sometimes that interest is manifested into greater personal involvement and sometimes into greater concern. The public's appetite for information has grown exponentially but government has not kept in pace with this increased demand. Ten to fifteen years ago, we all waited for the paper to arrive on Wednesday or Thursday to get the news.  With email, internet and social media, people are looking for information to be at their fingertips.  Where there is a gap, sometimes it is filled creatively with misinformation.
The spread of false statements, accidental or otherwise, is not new.  One could argue that misleading information spreads even faster at the coffee shop than it does on social media whether the subject be fake news, pseud0-science or local politics.  Special interest groups share shocking statements at the expense of accuracy to persuade others to their cause.  The best antidote to sensationalism is facts.   During conversations I've had in person and online, once accurate information is shared on a subject, conflict usually dissolves.  To reduce the spread of misleading information we need citizens to ask questions, get the facts and become informed.   The Municipality's role is to provide accurate, easily accessible information to citizens to enable these discussions based on fact, not fiction.  It is in Council's best interest to work together as a team to identify and support further changes to the Municipality's communication strategy.  I was very pleased to participate in creating our communication plan this term.  It will require a further investment of resources to make what we all know needs to happen a reality.
Part of making things happen at the Council table is having leadership that works towards consensus.  One of the skills I've developed over the last four years on Council and as the chair of Committee of the Whole is how to be that leader who ensures all voices are heard when making decisions.  It is a top priority for me to capture the feedback from engaged citizens and also to encourage more citizens to participate by making reviews easier to access and by arranging more opportunities for civil public discussion.
A large part of the work for any small, rural municipality is to find balance between rising infrastructure costs, defining appropriate service levels and determining fair taxation.  Finding that balance comes down to making plans that suit our needs now and in the future.  All these municipal plans are stronger with the benefit of ideas and quality suggestions from the citizens who live and work here.  It means nothing to ask for public participation or to engage citizens in dialogue if the results and next steps are not communicated in a clear and easily accessible way, which is why I worked on that communications plan and will work with the next Council to see communication and engagement continue to move forward.
All four mayoral candidates were provided with the two questions in advance of the debate.  We were given 3 minutes to speak to each question and provided a further 2 minutes to offer additional comments.  It was an excellent format and my thanks to Bob and Lake 88 for this opportunity!  To listen to the entire debate please go to this link.